Jurassic World: Dominion Dominates Fandom Wikis - The Loop
Play Sound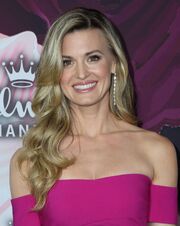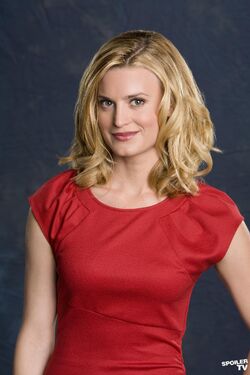 Brooke D'Orsay was the voice actress who portrayed the character Caitlin Cooke on the cartoon sitcom 6teen. This is one of her best known roles; however, she has had other roles, both in voice acting and in live-action mediums in the USA.
Brooke D'Orsay got her start in the world of film in 2001 with a role in the movie Why Can't I Be a Movie Star? In that movie, she played Jennifer Cruz. After that role, she took on roles in television, including the role of Ellen in Doc and Justine in Soul Food. She also appeared in four episodes of Ace Lightning as Felicity Fury. In 2007, she also appeared in an episode of Two and a Half Men as Robin. This was essentially a bit part, as though she spoke, she was one of a group of friends that were not given attention as individuals, but rather as the aforementioned group.
As a voice actress, Brooke has worked on the series Braceface and 6teen. To date, these have been her only roles as a voice actress.
More recently, she has worked on two CBS sitcoms: The Big Bang Theory and How I Met Your Mother. On the former, she played the role of one of Penny's former friends from Omaha. The episode in question focused on her character of Christy Vanderbel and her escapades with another character. In the latter, she played the role of an actor hired by a character to play the role of his fiancee in order to impress his mother. The episode focused mainly on the man who hired her and his troubles when it came to keeping his mother from finding out he was single.
Brooke also had a recurring role on Gary Unmarried as the manager of the sports radio network that was the title character's workplace throughout the second season. She also snagged another role as a recurring character on Two and a Half Men in the tenth season as the main love interest of one of the main characters, and had a role on Drop Dead Diva where she only appeared in flashbacks, but as the main character.
Her most noticeable role outside of 6teen was a role on Royal Pains, where she became the fiancee (and later wife) of the main character Hank Lawson. Initially, her character was a recurring, shallow rich girl that Hank Lawson fell in love with; however, as their relationship progressed, they ended up getting married in-show, giving D'Orsay a more main role in the series. This has also been her most recent role, as the series concluded airing in 2016.