Welcome to the 6teen Wiki!
This wiki concentrates on 6teen, a Canadian animated television series that ran for six years on Teletoon. It focused on the misadventures of six teenagers hanging out and working in the Galleria Mall as they blundered their way through first jobs, crushes, dates, and the occasional amount of school as they avoided the teenager-hating rent-a-cop and dealt with other pitfalls of life in the mall.
Poll
What was your favorite season?
News
Spread the word on the 6teen Wiki! We could use some more help by users! Thank you! We'll truly appreciate it.
Before editing, please read the rules. Thank you!
To find out what we're working on and how you can help, read this blog and find out how you can pitch in.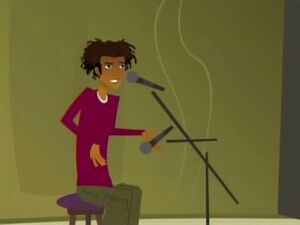 Deadbeat Poets Society
is the second episode of season two, and the 29th overall episode. In this episode,
Wyatt Williams
, after breaking up with
Serena
, starts feeling paranoid and bitter, which really wears down on his friends. To help him relax, the gang calls upon
Starr
, who suggests that Wyatt should try poetry reading. Meanwhile,
Jonesy Garcia
gets a job at the mall pharmacy, and
Kristen and Kirsten
decide to go brunette as they think blonde hair is outdated.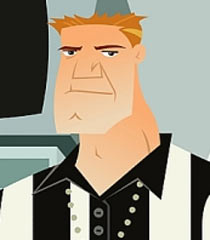 Coach Halder
is the manager of the
Penalty Box
. He is
Jen Masterson
's extremely strict and rather obnoxious boss who is notable for sending her to the penalty box for even the most minor offenses. Coach Halder cares little about his employees and plays pranks on his employees, as shown in
Boo, Dude
.