Welcome to the 6teen Wiki!
This wiki concentrates on 6teen, a Canadian animated television series that ran for six years on Teletoon. It focused on the misadventures of six teenagers hanging out and working in the Galleria Mall as they blundered their way through first jobs, crushes, dates, and the occasional amount of school as they avoided the teenager-hating rent-a-cop and dealt with other pitfalls of life in the mall.
Poll
What was your favorite season?
News
Spread the word on the 6teen Wiki! We could use some more help by users! Thank you! We'll truly appreciate it.
Before editing, please read the rules. Thank you!
To find out what we're working on and how you can help, read this blog and find out how you can pitch in.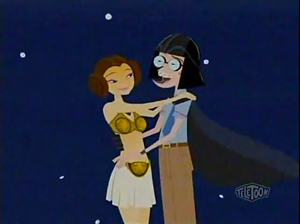 6 Teens and A Baby
is the 83th episode of the series and the third episode of the fourth season. In this episode,
Jen
is given the responsibility of taking care of the new baby in the family,
Emma Masterson Jr.
, for the day. However, Jen did not sleep well at all because of the baby's constant crying, and now has a conflict because she has work today. To resolve this conflict, she pawns Emma off on
Jonesy
, who in turn passes the baby to
Nikki
, who has been having bad dreams about
Darth
. The baby makes its way through the group of friends, as does the news about Nikki's nightmares. Meanwhile,
Wyatt
has to deal with a new, incredibly annoying co-worker at
Burger McFlipster's
: his old boss
Wayne
.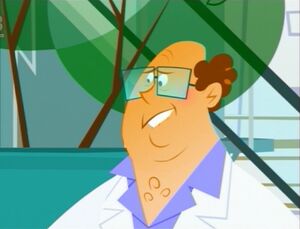 Stuart Goldstein
is the manager of the mall pharmacy. He is a balding, overweight middle-aged man who is frequently seen in the background. He is often ignored by other characters, and suffers numerous (minor) injuries caused by them not noticing his presence.